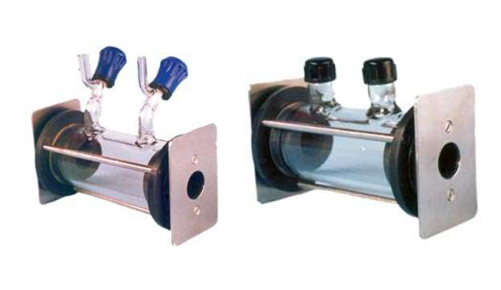 KBr /Nacl Gas Cell
Specificatrion are as follow:-

The gas cell is for analysis of pure gases or gas mixture in which component gases are present at concertration of 5% or more. The gas cell has a fixed path length.
The window of the cell are easy remove for clening making the cell ideal for working with reactive gases.
The cell comes completely assembled in SS Universal mount. It inclued glass body, rubber or vition gaskets.